2012 Cop's Bike Ride For Angelyn and Cerebral Palsy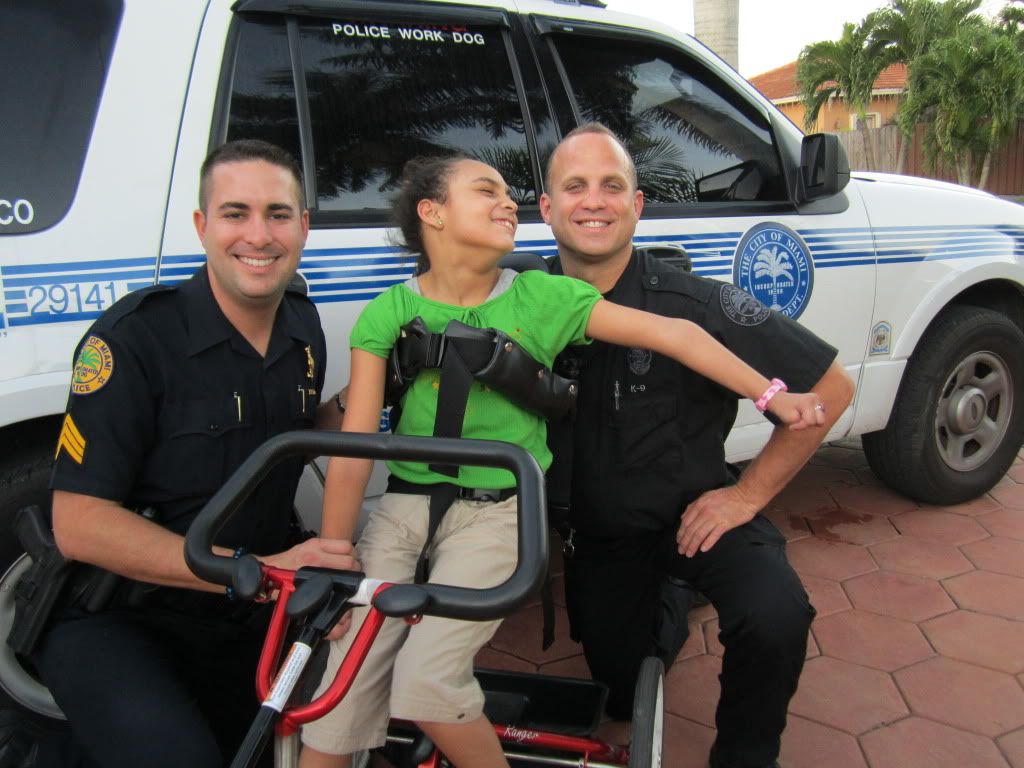 DONATE NOW: www.gofundme.com/CopsForAngelyn
Angelyn Gutierrez is a nine year old girl who suffers from cerebral palsy. This brain disorder doesn't allow Angelyn to walk, sit or stand without support. She is unable to talk. She is a straight A student and is a very bright and happy child. Due to the financial hardships of her family, she does not have suitable transportation in order to go to her therapy sessions.

We are asking for your help in a very worthwhile cause we are putting together. In April, approximately 20 other Police Officers are going to ride bicycles (240 miles) from Miami to Orlando in order to raise funds for Angelyn. The funds we raise will go towards purchasing a van and an electric disability ramp so Angelyn can continue her therapy.

We are looking for individual and corporate sponsors in order to fulfill Angelyn's wish. 100% of the proceeds will go to purchase Angelyn's van and disability lift in order to allow her to become more independent. Our goal is $35,000. After we reach our goal, all other proceeds will be donated to the United Cerebral Palsy of South Florida.
DONATE NOW: www.gofundme.com/CopsForAngelyn
2012 Cop's Bike Ride For Angelyn and Cerebral Palsy